Farrington Juniors & Foxes
Our Farrington Foxes group sessions are a fantastic opportunity for those with little to no experience to begin their journey into golf. Each session is run by our trainee PGA Professional Josh Summers and is a fun filled 45 minutes where juniors will learn the basics of golf and be able to put these skills into practice in some fun filled games with prizes to be won every week!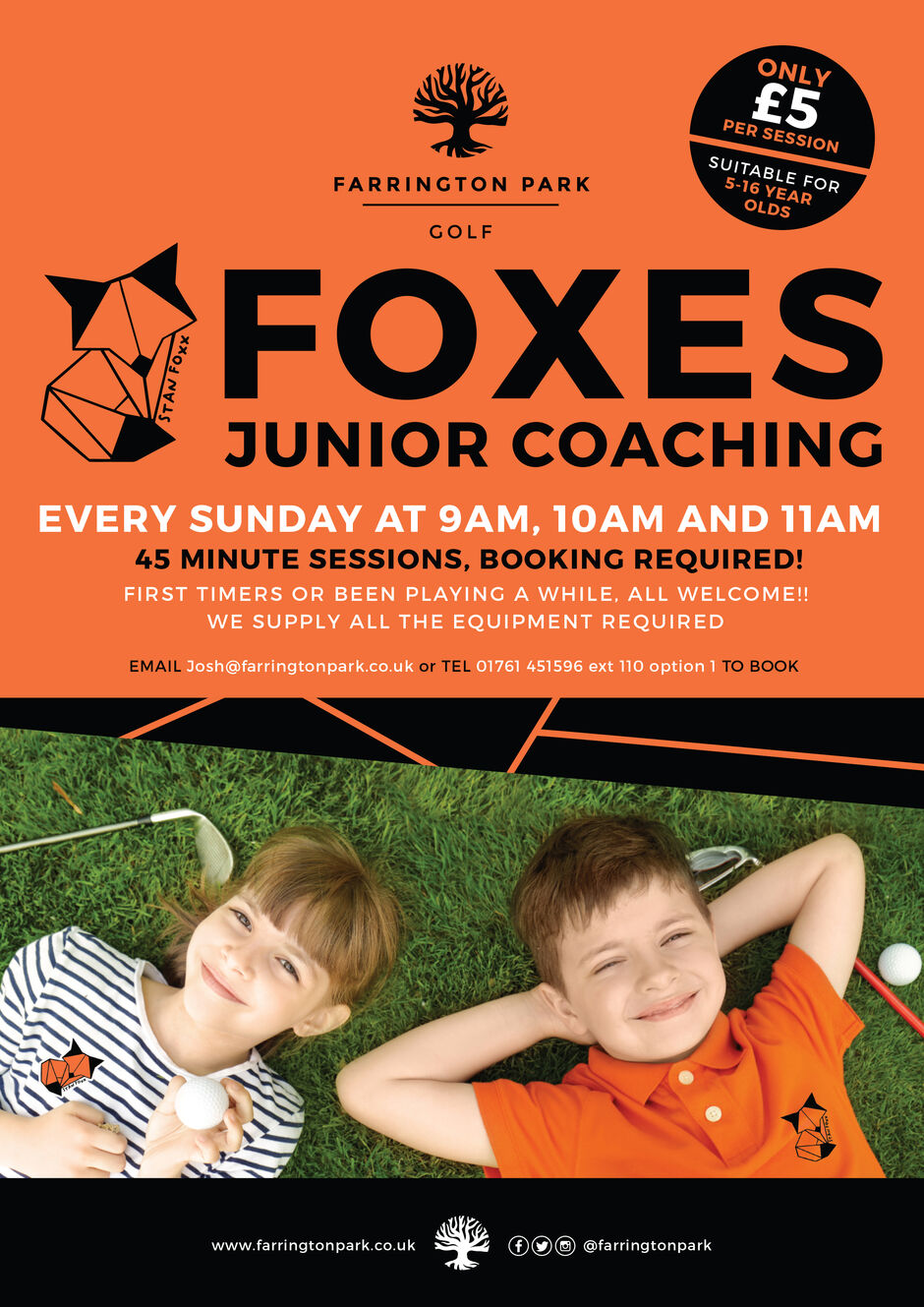 Every month we also host our Foxes 9 Hole competitions. These take place on one Saturday each month and also on Sundays during school holidays, offering a fantastic gateway to become involved in our growing junior section.
Whether you're looking to play the course for the first time, acquire a handicap or scratch that competitive itch, these competitions offer something for all juniors looking to play our fantastic Par 3 course with holes ranging from 60 to 250 yards.
For more advanced golfers, throughout 2024 we will also be looking to begin Foxes Junior Competitions on our Championship 18 hole golf course, offering the chance for Juniors to gain official WHS handicaps and qualify for our Junior Golf Team.
Saturday Foxes 9 Hole Junior Golf Competitions (google.com)
Sunday Foxes 9 Hole Junior Golf Competitions (google.com)
Finally, we also run our Foxes Coaching Camps every school holidays. These are longer coaching sessions that provide the opportunity for juniors to work more on a 1-2-1 basis with our trainee PGA Professional Josh Summers whilst also playing a range of fun games that will test every part of their golf game.
Oct Junior Driving Range (intelligentgolf.co.uk)
Fox's ideally suits 5 years and over, please email Josh to discuss any concerns or queries: josh@farringtonpark.co.uk