Junior Toptracer Summer Camp
Join us this summer for an exciting opportunity to experience the joy of golf, whether you're an experienced junior golfer or completely new to the sport! Discover the thrill of the game with our state-of-the-art Toptracer Driving Range, where we guarantee a memorable 90-minute session filled with learning, laughter, and improvement.
During the session, the junior will be accompanied by a skilled Golf Coach who will guide them through the fundamentals of golf, helping them understand and enhance their golf swing. As they immerse themselves in this fun-filled experience, we'll also provide refreshments to keep them energised throughout the session.
Farrington Park features a cutting-edge Driving Range equipped with Toptracer technology, creating a state-of-the-art golfing experience. Players can track essential metrics like distance, height, and ball speed of each shot, while also enjoying the added excitement of playing various games on the range. Moreover, the system offers different modes to help you closely monitor and analyse your performance during practice sessions.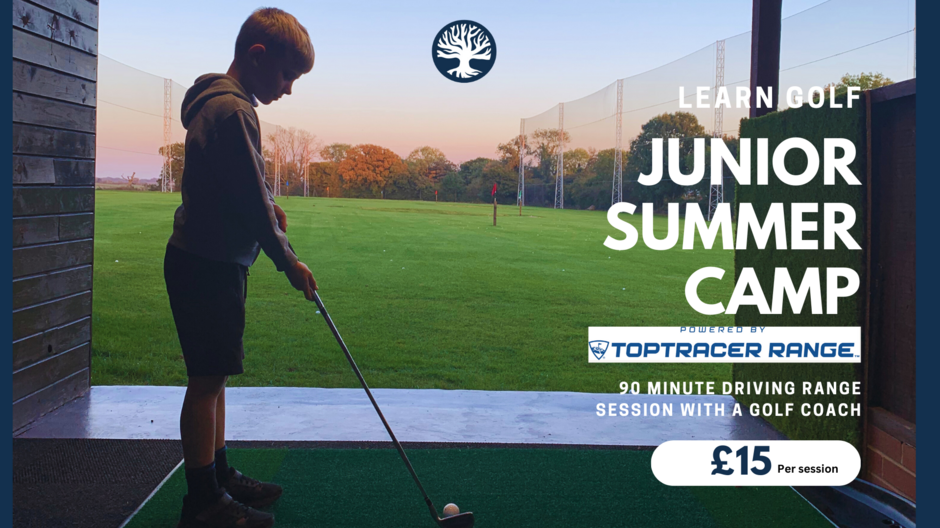 Sign Up
Enroll your child in our exciting summer camp by customising their experience with the flexibility to choose one or more sessions throughout the season. Secure your spot by pre-booking and making payments in advance.
For just £15 per session, your child will enjoy a fantastic 90-minute session where they get to hit unlimited balls under the guidance of a skilled coach. Our dedicated coach will work with all 12 children, providing valuable insights and assistance. We'll also provide the necessary balls and clubs if required, ensuring a seamless and enjoyable experience.
To keep their energy levels up, each session includes a refreshment. Give your child a summer to remember with our fun-filled and enriching golf camp!